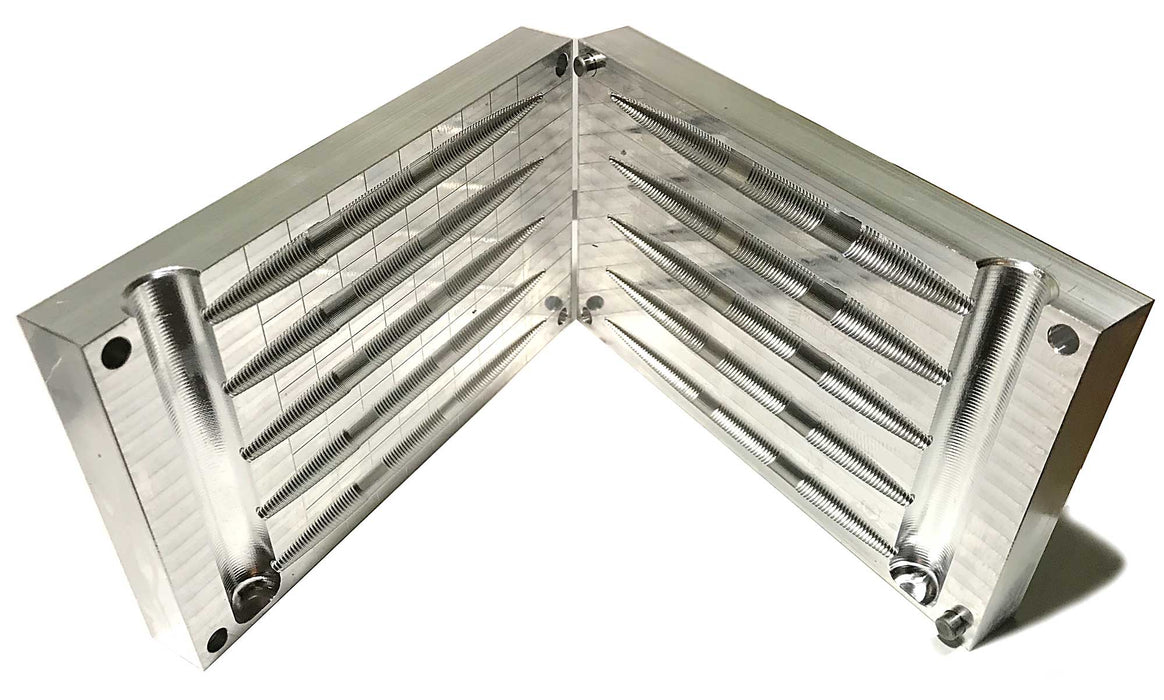 Custom CNC Injection Worm Mold
Sale
Sale
Original price
$128.00
-
Original price
$128.00
Introducing Our Precision-Crafted 5-Inch 5-Cavity Injection Worm Mold, Custom-Made in Canada!
🇨🇦 Expertly Crafted in Canada: Dive into the world of bait making excellence with our Custom 5-Inch 5-Cavity Injection Worm Mold. Designed and crafted with precision in Canada, this mold showcases the meticulous dedication that goes into crafting top-tier fishing gear.
🎯 Craft Your Own Lures: Effortlessly create your very own soft plastic worms using this versatile 5-inch mold. With 5 cavities at your disposal, you can easily craft a variety of unique lures suited to your fishing preferences. Whether you're a seasoned pro or just starting out, our mold gives you the chance to experiment and create lures that lure even the trickiest fish.
⚙️ Precision CNC Production: Our mold is brought to life through advanced CNC machining technology, ensuring that every tiny detail is replicated perfectly in each bait. The accuracy of CNC manufacturing ensures consistent and precise lure production, enabling you to achieve professional-grade results with each cast.
💪 Built to Last: Crafted from high-quality materials, our 5-Inch 5-Cavity Injection Worm Mold is designed to endure continuous use. Its sturdiness guarantees that you can create captivating lures for seasons to come, making it an investment that brings rewards with every successful catch.
🔥 Elevate Your Bait Crafting: Whether you're a hobbyist or a devoted angler, our Custom CNC-Made Injection Worm Mold empowers you to enhance your bait-making skills. Tailor your lures to mimic local prey, play around with colors, and fine-tune your presentation for those remarkable catches.
📐 Specifications:
Mold Type: Aluminum Injection Worm Mold Size: 5-Inch Cavities: 5 Crafted with Precision CNC Technology Durable and Long-Lasting Elevate your bait-making craft with our Custom CNC-Made 5-Inch 5-Cavity Injection Worm Mold, proudly designed in Canada. Open up the possibilities to craft lures that grab attention and entice, ensuring your fishing escapades are filled with thrills and achievements.
🛒 Add this mold to your cart and revolutionize your bait making collection today!
Working with hot plastic can be hazardous. Proper care should be exercised and personal protective equipment should be worn. Use this product at your own risk. Under no circumstances shall we be held liable for personal injury or property damage from using this product.